I have always been that person who got her nose in a book all the time, digging into a world more interesting and adventurous than my own. My eyes are wild with a myriad of emotions – joy, sorrow, fear among others. Sometimes when the story gets too exciting, they roll into a heap and these feelings mix up everything inside of me.
With these tales, I turn away from reality and lose myself in the ravishing pages of a paperback, never having the will to return to my world. But reality is inescapable and I have to go back.
Unfortunately, there are no mysteries to solve like Nancy Drew does. There is no closet where Narnia exists. There is no monster nor Titans to fight alongside Percy Jackson and Annabeth Chase. It is sadly an ordinary world to get by. But I managed pretty well over the years. So good I forgot what it is like to live in someone else's universe.
It seems like being an adult took away the exhilaration of reading. Ever since I started working, my reading journey went to a halt. My day job took over the majority of my time and I rarely find myself indulging in a book. I am used to the glare of my computer and phone screen. My eyes are bleary from the excessive time I spent there. My life is devoid of the excitement I get from the adventures I read. My days go by wondering if I could go back to this childhood activity. I barely feel I have the time and energy to get my hands on a volume. Over the years, I can count on my fingers the number of titles I've read.
Books are published every year. Stories are waiting to be taken up, to be devoured. And here I am waiting for that perfect moment. I realized I am missing out a lot. The FOMO gets the better of me and I know I have to do something.
This 2023, I decided to make it work no matter how busy I am. If I will wait for the time when things settled into something less lucrative, I would never read and would miss out on the opportunities to come upon great stories.
I rekindled my love for reading when I purchased the Kindle Paperwhite 4 on the Gamextreme Lazada page. How good it is to go back to something that I love like the past years didn't happen. It is a reunion of first love. Once again, I delve into a fantasy world – leafing (rather pressing) through pages of my Kindle. I absorbed all these stories, realizing the severity of everything I missed out. At least, I am back to my core and my past negligence forgotten.
If you are scrolling through your social media, chances are big that you came upon Kindles and Kobos. E-readers look like the rage nowadays with everyone posting about their decorated devices, the books they read, and their monthly subscriptions among other paraphernalia they need for modern-day reading. All these #kindle and #kindleaesthetic posts are igniting something within you, either longing for a hobby long-forgotten or for the itch to try this activity. Whatever side you are on, let me guide you through the process of owning a Kindle.
Types of E-readers
Of course, you are encouraged to jump on the bandwagon (which is worth it if you ask me) and buy your own. But with the variety of models available in the market, it is easy to get lost in the choices. Fret not! Below is a table of comparison for both the old and new models of Amazon's Kindles and Rakuten's Kobos so it will be more manageable for you to choose.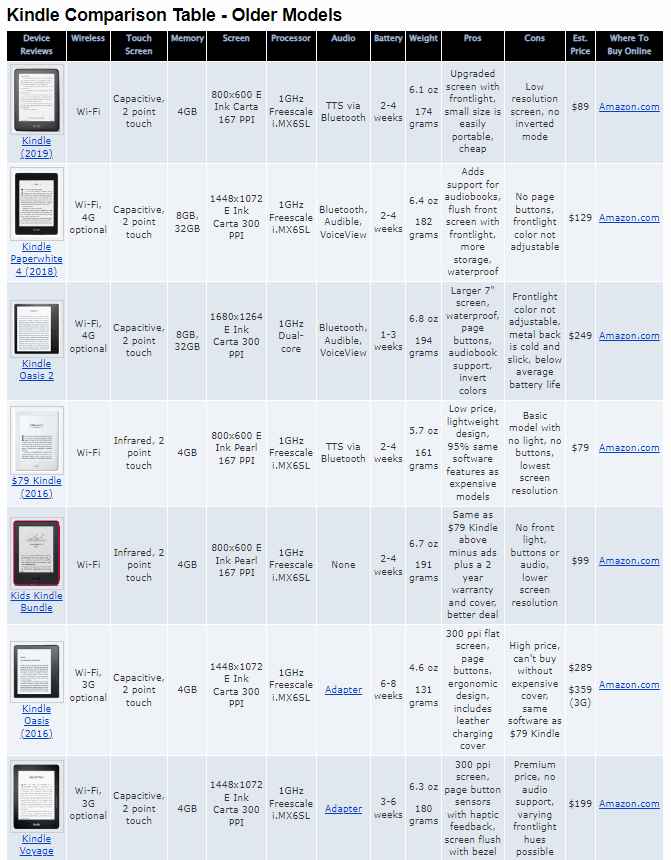 Places to buy the e-reader online
Now that you have finalized your reader of choice, an important question pops out, "Where should I buy it? Since everyone is on their Kindle "era" (thanks to Tiktok), more stores had popped up online to accommodate the demand for the device. I bought mine in Gamextreme, but there are other options to choose from.
Places to get e-books
Naturally, the next step is to load it up with books. A number of stores offer e-books at a fee. Amazon, Google Play, and Apple are some of your choices. If the device purchase put a dent in your wallet, you may consider free sources. OpenCulture has a centralized resource collection available online and sites where you can read or download them.
The Internet is a universe of its own and here are other sites that give ebooks for free:
Places to get accessories
You have your e-reader. You have your books that could possibly last you a lifetime. So your reading set-up is enough. Yet the Kindle community decided that it doesn't end there. If you search #kindleaesthetic on Tiktok, you will see cute decorations for the baby – from flip cases to pop sockets to decal skins. The possibilities are bottomless since the creativity of the users is endless too.
If your wallet has a large hole now, then you just have to patch it up and make room for the accessories that are probably on your shopping cart now ready to be checked out. For those who haven't searched the highs and lows, here are some of the shops to make your e-reader pretty:
For pretty cases
For book/e-reader pouches/sleeves
As if the cuteness of these cases and pouches is insufficient, many users opt to stick on gadget skin for their babies. Techbeast (Lazada, Shopee) is a popular candidate on this. A lot also resorted to using Magsafe pop sockets for better grip on their device.
Now that you are set on your new baby, it is time to dig into your book and get lost in a whole new world. May you find the books in a treasure heap of words. Happy reading!